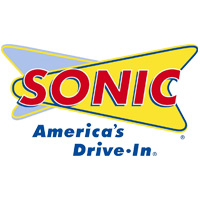 The Sonic Drive-In Player-of-the-Game for Friday, Sept. 23, was Creed Whittemore of the Buchholz (Gainesville) football team.
Whittemore threw for a pair of touchdown passes and rushed for a third as the visiting Bobcats defeated Vanguard (Ocala), 24-21, at Booster Stadium.
The senior marched the Bobcats down the field 75 yards on their opening possession and finished the drive with a 16-yard touchdown pass to James Williams for an early 7-0 lead.
He added a 45-yard touchdown pass to Jaren Hamilton for a 14-7 lead in the third quarter and a 2-yard scoring run on 3rd-and-goal for a 21-14 lead with 6:55 remaining.
According to John Patton of the Ocala Star-Banner, Whittemore finished the game with 166 yards passing and 112 yards rushing on 19 carries.
The Bobcats won the game on a 37-yard field goal by senior Reed Rousseau with 14 seconds left to improve to 4-0.
Every game The Prep Zone will recognize a Player-of-the-Game. The recipient receives a $10 gift certificate courtesy of Sonic Drive-In of Gainesville & Ocala.