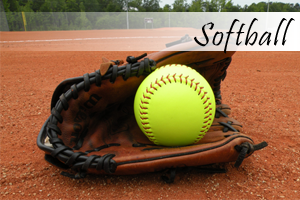 By Marty Pallman
This Tuesday, June 11, Oakleaf High School in Orange Park and "The Prep Zone" will host the inaugural North Florida All-Star Softball games featuring four teams from four regions that comprise The Prep Zone's coverage area (26 counties ranging from Duval County down to Lake County). The South team represents the area from Alachua County south to Marion and Lake Counties.
The South will be led by Eustis head coach Brittany Beall, who led the Panthers to a 26-2 record this season and an appearance in the 5A region semifinals. Beall took the Panthers to a 5A state runner-up finish in 2017. Lake Weir (Ocala) head coach Brandon Surber will assist Beall for the South squad. Surber skippered the Hurricanes to their first regional playoff appearances in five years in 2019.
Beall has two of her own seniors leading the South team in Kayla Betts and Leea Hanks. Betts, a St. Leo signee, was the ace for the Panthers in 2019 with an ERA under one run per game, and Hanks, who has signed to play for Notre Dame, batted .625 with 55 hits and 39 RBI for Eustis in 2019.
Santa Fe (Alachua), which advanced to the 5A regional finals, is represented by UNF signee pitcher Hailey Raulerson, and teammate Courtney Robinson, who will be playing her college ball at Flagler College in St. Augustine.
Belleview won 22 games and advanced to the regional semifinals in 6A this season, and also has two players on the South team led by Trinity Girovasi, a South Florida State College signee, and Kierstyn Kohlmaier, who will play her college ball at Lake Sumter State College.
Lake Weir also has three players on the squad, led by Elayna Berry, while Buchholz (Gainesville) placed two players on the team. Alabama State signee Drew Wrask hit .491 with 31 RBI for the Bobcats in 2019.
The South will play the West All-Stars at Noon on Tuesday, preceded by the North against the East at 10 AM. The winners of the first two games will play for the championship at 5 PM, with the losers playing for third place at 3 PM.
SOUTH ROSTER
#1 Courtney Robinson (Alachua Santa Fe) SS/2B – Signed with Flagler College
Batted .309 with 29 hits, 16 runs, 17 RBI and 3 doubles
#2 Bailey Bates (Clermont East Ridge) SS/C – Signed with Holy Cross
Batted .327 with a team-high 38 RBI, 4 homers, 27 runs, and 33 hits
#3 Kayla Betts (Eustis) P/2B/OF – Signed with St. Leo
Batted .456 with 41 hits, 28 runs, 18 RBI, and 10 doubles. ERA under 1.00 with 139 K's and 23 BB's
#4 Elayna Berry (Ocala Lake Weir) 1B
Batted .282 with 22 hits, 22 runs, and 8 RBI
#6 Kierstyn Kohlmaier (Belleview) 1B/CF/UT – Signed with Lake Sumter State College
Batted .398 with 33 hits, 32 runs, 22 RBI, and 12 doubles
#7 Leea Hanks (Eustis) OF – Signed with Notre Dame
Batted .625 with team-high 55 hits, 39 runs, 39 RBI, and 5 home runs
#8 Jenna Smith (Gainesville Buchholz) CF/OF
Batted .367 with 22 hits, 21 runs, and 11 RBI
#9 Drew Wrask (Gainesville Buchholz) 1B/INF – signed with Alabama State
Batted team-high .491 with 31 RBI, 28 hits, and 15 runs
#12 Trinity Girovasi (Belleview) 3B/C- signed with South Florida State College
Batted .365 with 27 hits and 22 RBI
#14 Hannah Malloy (Ocala Lake Weir) OF
Batted .246 with 17 hits and 19 runs scored
#15 McKenzie Jones (Deltona) OF/SS
Batted .338 with 22 hits, 23 runs, and 24 RBI
#16 Hailey Raulerson (Alachua Santa Fe) P – signed with UNF
Batted .302 with team-high 30 RBI, also 26 hits and 4 doubles. 12-6 with a 0.80 ERA and 98 strikeouts in 131.1 innings
#32 Shelby Sparkman (Gainesville P.K. Yonge) C/SS/CF
Batted .400 with 29 runs, 24 hits, and 15 RBI
#91 Armya "Cookie" Taylor (Ocala Lake Weir) OF
10 stolen bases, 9 runs