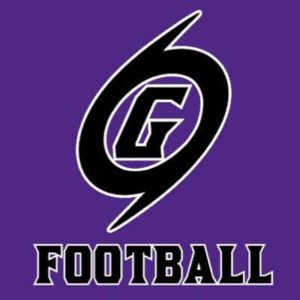 Offense will have to carry the defense early in 2018
By Shane Matthews
In the preseason Kickoff Classic last Friday, Gainesville traveled to play Chiles (Tallahasee). The Hurricanes came away with an exciting 26-24 victory over the Wolves.
The Hurricanes were led on offense by running backs KZ Hutchinson (19 carries for 152; 2 TDs) and Niles Cromwell (8 carries for 76 yards; 2 TDs). Luke Matthews completed 19 of 27 passes for 179 yards. Senior WRs Isaac Meacham and Jalen Kelsey had solid nights catching the football.
Defensively, the Hurricanes forced the Chiles offense into three turnovers. The defense is anchored by big Gentle Hunt and D'verik Daniel.
Gainesville's opponent on Thursday, Columbia (Lake City), traveled to Bradenton to battle IMG Academy, the No. 1 team in the country. The Tigers dominated IMG in every phase of the game and had a halftime lead of 33-13.
Columbia-Gainesville is one of the best rivalries in north central Florida. The Tigers travel to Citizens Field with maybe their most talented team in several years.
Their offense is led by TJ Jones and Marquez Bell, two of the top WRs in the country.
Head coach Brian Allen is well known for his aggressive style of play on the defensive side of the ball. This year will be no different with an extremely talented group led by senior LB Ethan Umstead.
Gainesville enters the season opener with new leadership in former Gator Patrick Miller. He takes over a team that went 8-3 last year with a playoff appearance and back to back city champs.
Expect early in the season for the Hurricane offense to help carry a very young defense. This should be a classic early test for both teams that expect to make some noise in the postseason.
It's the Hurricanes and the Tigers ready for battle this Thursday night.
BROADCAST INFO:
The Columbia-GHS game will air 'live' on local radio The GOAT FM (92.1 FM & 1230 AM Gainesville, as well as 100.1 FM/900 AM Ocala), with audio streamed online at ThePrepZone.com.  Prognosticator Joe Pinkos lists Class 7A Columbia as a 27-point favorite against the 6A 'Canes.