Winter 2022 Broadcast Schedule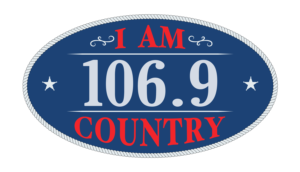 This winter a minimum of 27 basketball games will be broadcast 'live' and 'archived' in the months of January and February.
"The Prep Zone" is partnering once again with 106.9 FM "I am Country" and MainStreetDailyNews.com to bring you a pair of boys basketball games each week in January & February.
We'll have a radio game every week, as well as an audio only broadcast.
Plus, "The Prep Zone" sports show will resume on Wednesday, January 5, from 7-8 p.m. and will make air every Wednesday on 106.9 FM from locally owned Sonic Drive-In of Gainesville.
We also will have video coverage (via the NFHS Network) of Trenton girls and boys home basketball games.
Here is "The Stephenson's Septic Tank Service's High School Basketball Games of the Week," along with our coverage of the Tigers.
*106.9 FM "I am Country" – 30-minute pregame show
^www.MainStreetDailyNews.com – 15-minute pregame show
&Video via NFHS Network
Tuesday, Jan. 4
P.K. Yonge (Gainesville) at Hawthorne, 7:30 p.m.^
Friday, Jan. 7
Buchholz (Gainesville) at Gainesville, 7:30 p.m.*
Dixie County (Cross City) at Trenton (Girls), 6 p.m.&
Dixie County (Cross City) at Trenton (Boys), 7:30 p.m.&
Monday, Jan. 10
Newberry at Gainesville, 7:30 p.m.^
Friday, Jan. 14
Eastside (Gainesville) at Gainesville, 7:30 p.m.*
Wednesday, Jan. 19
P.K. Yonge (Gainesville) at Gainesville, 7:30 p.m.^
Thursday, Jan. 20
Trenton at Bronson, 7:30 p.m.*
Friday, Jan. 21
Williston at Trenton (Girls), 6:30 p.m.&
Williston at Trenton (Boys), 8 p.m.&
Tuesday, Jan. 25
Lafayette (Mayo) at Trenton (Girls), 6 p.m.&
Lafayette (Mayo) at Trenton (Boys), 7:30 p.m.&
Friday, Jan. 28
Hawthorne at Eastside (Gainesville) OR GHS at Buchholz, 7:30 p.m.*
Hawthorne at Eastside (Gainesville) OR GHS at Buchholz, 7:30 p.m.^
Tuesday, Feb. 1
Hawthorne at P.K. Yonge (Gainesville), 7:30 p.m.*
TBD at Trenton Girls (District Semifinals)&
Friday, Feb. 4
TBD at Trenton Girls (District Championship)&
Gainesville at Eastside (Gainesville), 7:30 p.m.^
Tuesday, Feb. 8
District semifinals – Time TBA*
District Semifinals (two games TBA) – likely 6 & 7:30 p.m.^
Friday, Feb. 11
District championship game^
Thursday, Feb. 17
Regional Quarterfinals, 7 p.m.*
Regional Quarterfinals, 7 p.m.^
Tuesday, Feb. 22
Regional Semifinals, 7 p.m.*
Regional Quarterfinals, 7 p.m.^
Friday, Feb. 25
Regional Semifinals, 7 p.m.*
Regional Quarterfinals, 7 p.m.^