Sonic Drive-In Player-of-the-Game for Feb. 16 – Bri Becker (Trenton)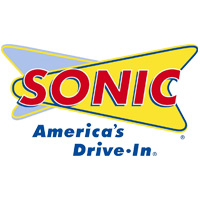 The Sonic Drive-In Player-of-the-Game for Tuesday, Feb. 16, was Bri Becker of the Trenton girls' basketball team.
Becker scored a game-high 25 points as the Lady Tigers defeated Branford, 58-44, in a Class 1A Region Final.
With the win, Trenton will advance to its 2nd final four in the past three years.
"To me it's a completely different feeling than the first time because the first time, although I started, I didn't really contribute as much," she said. "I didn't have as important of a role and this year I feel like much more a part of the team and I carry more weight."
Trenton (23-4) will play defending 1A state champion Hawthorne in the Class 1A state semifinals on Wednesday, Feb. 24, at 8 p.m. at the RP Funding Center in Lakeland.
Every game The Prep Zone will recognize a Player-of-the-Game. The recipient receives a $10 gift certificate courtesy of Sonic Drive-In of Gainesville & Ocala.