Sonic Drive-In Player-of-the-Game for Feb. 12 – Tyler Perry (Trenton)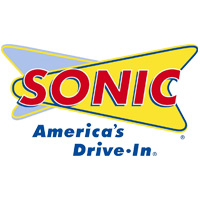 The Sonic Drive-In Player-of-the-Game for Friday, Feb. 12, was Tyler Perry of the Trenton boys' basketball team.
Perry helped lead Trenton to its first district title in 21 years.
The junior scored a game-high 18 points, including 15 in the opening half, as the No. 3 seed Tigers (13-14) upset top seed Bell, 55-36, in the Class 1A-District 6 championship game.
"Trenton just shot the ball exceptional," said Bell coach Chuck Mehl. "Once again I thought Tyler Perry played an excellent game at the point guard. He controlled the whole tempo of the game. He made others around him better."
Trenton (13-14), which last won a district title during the 1999-2000 season, will host the District 5 runner-up on Thursday, Feb. 18.
Every game The Prep Zone will recognize a Player-of-the-Game. The recipient receives a $10 gift certificate courtesy of Sonic Drive-In of Gainesville & Ocala.