Hurricanes advance to the 6A-District 2 Semifinals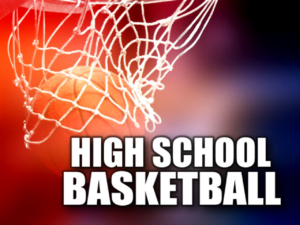 By Curtis Michaud
Twitter – @goodvibescurt
On Tuesday night at the Purple Palace, the Gainesville Hurricanes boys basketball team defeated the Buchholz Bobcats to advance to the district semifinals for a rematch against the Columbia (Lake City) Tigers.
In the District 2-6A quarterfinal matchup the fourth seeded Hurricanes eliminated the 5th-seeded Bobcats, 45-33, resulting in the Hurricanes having the last laugh in this trilogy between the two teams.
"We made it real tough on them by taking away the three pointers and not letting their guards drive to the basketball," said GHS coach Kelly Beckham, who achieved win number 798 for his career as a head coach.
The Hurricanes improve to 10-11 on the season while the Bobcats face the end of their season with a final record of 8-10.
Beckham and the Hurricanes avenged their 65-61 lost against the Bobcats on Jan. 29 after being depleted with injuries and positive COVID-19 tests by some of its players.
"We blew one last time, we played these guys in the regular season," said senior Guard Justus Wilburn, who led all scorers with 15 points.
In the beginning both teams seemed to have a rough time shooting the basketball from the floor, as they went to locker room at halftime with the Hurricanes leading 17-13.
"First half we were 1-for-14, so we just wanted to get it inside a little bit more," said Beckham.
In the third, the Hurricanes continued to play their zone defense against the Bobcats' small but shifty guards, making it difficult for them to penetrate to the basket for easy buckets.
Sophomore Guard SJ Westbrook, who ended the game with five points and some key deflections throughout the game, drilled a pivotal three-pointer at the third quarter buzzer, extending the Hurricanes' run to 10-0 and a 13-point lead heading into the final quarter.
"This game we wanted to reclaim the throne, it was all business tonight," said Wilburn.
Tomorrow's semifinals clash with the Tigers, who got the best of the Hurricanes earlier in the season with a 61-42 blowout victory, will tip at 5:30 p.m. on Wednesday.
Wilburn said they'll look to come out with the same defensive intensity and physicality as they did against the Bobcats to have any chance to win their semifinal duel tomorrow at Lincoln High School (Tallahassee).