Sonic Drive-In Player-of-the-Game for Feb. 5 – Omar Brown (Eastside)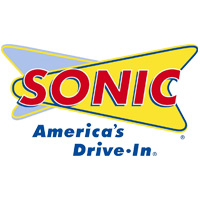 The Sonic Drive-In Player-of-the-Game for Friday, February 5, was Omar Brown of the Eastside (Gainesville) boys basketball team.
Brown scored a team-high 19 points as the visiting Rams defeated GHS, 52-50, for their 16th consecutive victory.
The senior scored 10 in the first half but GHS led 23-21 at intermission.
However, the Rams (19-1) hit 9-of-11 free throws in the fourth quarter to rally from a 36-32 deficit in the final quarter and defeat the rival Hurricanes (9-11) for the seventh consecutive time.
Eastside, the top seed in next week's Class 4A-District 5 tournament, will receive a bye and play the North Marion-Keystone Heights winner on Wednesday, Feb. 10.
Every game The Prep Zone will recognize a Player-of-the-Game. The recipient receives a $10 gift certificate courtesy of Sonic Drive-In of Gainesville & Ocala.