Sonic Drive-In Player-of-the-Game for Jan. 29 – Omar Brown (Eastside)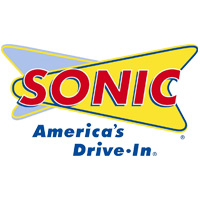 The Sonic Drive-In Player-of-the-Game for Friday, January 29, was Omar Brown of the Eastside (Gainesville) boys basketball team.
Brown scored a game-high 22 points as the Rams won their second straight against Hawthorne, 62-61, at the Hornets' nest.
The senior scored Eastside's first points of the game with 4:38 to play in the first quarter after the Hornets opened the game with a 9-0 run.
"We knew it wasn't going to be easy coming in," Brown said. "They came out lighting it up, as we expected, but we just dug down and came together and played Eastside basketball."
It was the 15th straight win for Eastside (18-1), which will close out the regular season next Friday, Feb. 5, at rival Gainesville High. The game will be broadcast on 106.9 FM "I am Country."
Every game The Prep Zone will recognize a Player-of-the-Game. The recipient receives a $10 gift certificate courtesy of Sonic Drive-In of Gainesville & Ocala.