Sonic Drive-In Player-of-the-Game for Jan. 26 – Qua Brodus (Eastside)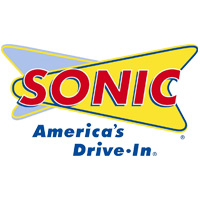 The Sonic Drive-In Player-of-the-Game for Tuesday, January 26, was Qua Brodus of the Eastside (Gainesville) boys basketball team.
The senior scored a game-high 24 points, including 16 points in the first half, as host Eastside rolled to a 19-point halftime lead en route their 14th straight win, 69-49 over North Marion (Citra).
He was one of six seniors honored before the game, and he and fellow seniors Jarvey Gainey and Omar Brown combined for 55 of the Rams 69 points as Eastside improved to 17-1 in winning their final home game of the regular season.
Brodus also spent most of the evening getting to the foul line, making 7-of-12 free throws, and also made one of the Rams five three-pointers in the first half.
Gainey had 14 of his 16 points in the first half, including two threes, and Eastside went on a 12-0 run to pull away from an 11-10 deficit late in the first quarter and never trailed after that.
The Rams led 42-23 at the half and cruised in the second half, leading by as many as 22 points. The closest North Marion could get was 13 points late in the third quarter.
Brown scored eight of his 15 points in the second half, including 4-for-4 from the line for Eastside, which returns to action this Friday on the road at Alachua County rival Hawthorne.
North Marion, which was playing its first game in 18 days due to COVID-19 issues, was led by junior Jeremiah Mack and freshman Sammie Yeahay with 11 points apiece.
The Colts are now 6-6 and host P.K. Yonge (Gainesville) Wednesday night.
Every game The Prep Zone will recognize a Player-of-the-Game. The recipient receives a $10 gift certificate courtesy of Sonic Drive-In of Gainesville & Ocala.