ThePrepZone.com Sports Report with Marty Pallman on "The Tailgate" (WRUF Gainesville)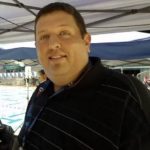 Marty Pallman joined Jeff Cardozo & Pat Dooley on The Tailgate (WRUF-98.1 FM & 850 AM) on Friday, January 8, for ThePrepZone.com Sports Report presented by Radiant Credit Union. Here is a recap of the interview:
Boys Basketball
Eastside keeps rolling – The Rams won their seventh game in a row last night, rallying from a 27-15 halftime deficit to roll past P.K Yonge 60-39 last night. The Rams are now 10-1 as four players, led by Jarvey Gainey and Quay Broadus, scored in double figures for Eastside last night. The Rams turned on the defense in the second half for the second win this season over the Blue Wave, who are now 8-5. Eastside plays 2A power Jacksonville North Florida Educational Institute tomorrow at 8 PM as part of the Dante Anderson Shootout at Eastside.
There are seven games scheduled there tomorrow starting with Newberry against Lake Minneola at 11 AM. Williston faces Jacksonville Raines at 12:30, the Hawthorne girls against Raines girls at 2, Santa Fe vs. Dixie Hollins at 3:30, Hawthorne vs. Saints Academy at 5 PM, and The Rock against Auburndale at 6:30.
Gainesville at Buchholz tonight – Gainesville and Buchholz meet for the first of their two rivalry meetings at Bud Seymour Gymnasium tonight. Gainesville dropped to 5-5 after a 52-48 loss at Santa Fe earlier this week, while Buchholz has battled through some COVID issues and didn't play for a month, but beat St. Francis Catholic on Tuesday to improve to 2-4 after a loss to Vanguard on Monday. Gainesville has dominated this series as of late, winning 26 of the last 29 games against the Bobcats, but this is the first game against the Hurricanes for new Buchholz basketball coach George Atohi. Game time tonight is 7:30 and Mike Ridaught and myself will be on the call tonight from Buchholz beginning at 7 PM.
Meanwhile Santa Fe is 7-4 after the win over Gainesville earlier this week and hosts North Marion tonight. P.K. Yonge picked up a big win over Hawthorne earlier this week 52-49. The Hornets are 2-4 as they continue to get their football players back into shape, and are back home against Bronson tonight.
Girls Basketball
The Blue Wave Invitational for girls basketball scheduled for tomorrow at P.K. Yonge has been cancelled due to COVID-19. Buchholz was scheduled to play Wildwood with Gainesville taking on Tallahassee Florida High and the P.K. girls playing Ocala Forest with the P.K. boys facing Ocala Vanguard. Wildwood would have been a huge test for the undefeated 7-0 Buchholz girls team, who was also scheduled to play Keystone Heights last night but that game was cancelled as well.
The defending 1A state champion Hawthorne girls improved to 7-2 last night with an easy 61-27 win at Vanguard. The Hornet girls team dropped their first two games of the season over the holidays at a tournament in Orlando to 7A schools Winter Garden West Orange and Orlando Timber Creek.
Mr. Football and Coach of the Year
Hawthorne defensive end Jailen Ruth finished 2nd for the Florida Dairy Farmers Mr. Football 1A Player of the Year with Cornelius Ingram of the Hornets finishing 2nd for coach of the year as well. Both finished 2nd to a player and coach from state champion Baker.
**Tune in to our weekly radio interviews talking high school sports on ThePrepZone.com Sports Report presented by Radiant Credit Union on WRUF-98.1 FM & 850 AM in Gainesville every Thursday at 4 p.m. on "The Tailgate" with Jeff Cardozo & Pat Dooley.**
Find out what's going on daily in high school sports with ThePrepZone.com Sports Report Presented by Radiant Credit Union. The 1-minute high school sports vignette is produced by Mike Ridaught and airs 'live' every weekday morning between 7:50-7:55 a.m. on "106.9 (FM) I am Country" in Gainesville. The reports are archived for 30 days here.
If you live in the Tri-County area (Gilchrist, Levy & Dixie County), tune in to ThePrepZone.com Nature Coast Sports Report presented by Radiant Credit Union on Country Legends Radio. The 2-minute high school sports vignette is produced by Ridaught and airs every Monday, Wednesday and Friday at 7:28 a.m. and repeating at 5:28 p.m. on 93.1 FM & 940 AM in Chiefland/Trenton & 96.3 FM & 1240 AM in Cross City. Listen Live Here.