Trenton girls basketball (2020-21 preview)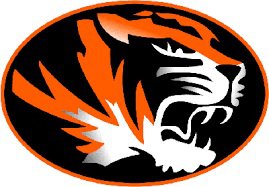 Each year the goals for the Trenton girls basketball team are to shoot for winning the district and state championship.  The Lady Tigers are striving to continue the success from previous Trenton teams.
Since head coach Bryant Frye's arrival in the 2014-15 season, the Lady Tigers have complied a record of 149 wins and only 21 losses. They have been district champions for six straight seasons, with zero district losses.
The Lady Tigers won the Class 1A state title in 2019 and were state runners-up in 2016.
"Coming off a state championship in 2019, last year's team was working and growing to fill the roles of five seniors that departed," Frye said.  "Bri Becker, Samarie McHenry and Janiyah King all played in the state championship season producing in smaller roles, whereas in the 2019-20 season, those players had to learn new roles and make major contributions to the success of last year's team."
Starters Janiyah King (13.2 PPG, 9.8 RPG) and Samarie McHenry (10.6 PPG, 10.8 RPG) are back for their senior season, along with junior Bri Becker (10.5 PPG, 5.9 RPG, 4.8 APG, 3.9 SPG) to give the Lady Tigers a strong nucleus that will once again compete for another state title.
"We had some new additions last season that helped contribute to the success of the team in Jordan Douglas (previously Bell) and Kinsey Akins (previously Chiefland)," Frye said.
Frye has beefed up the schedule against bigger competition to help prepare the Lady Tigers for a deep playoff run.  However, due to Covid protocols, the start to the 2020-21 season has been delayed.
Trenton has announced the rescheduling of its games this week and Monday, Nov. 23, due to Covid issues.
Tuesday's scheduled road game at Providence (Jacksonville) has been moved to Monday, Jan. 4. The home game against P.K. Yonge scheduled for Thursday, Nov. 19, will now be played on Monday, Dec. 14.  And this Monday's boys and girls double-header against Branford (Nov. 23) has been rescheduled for Thursday, Jan. 7.
The Trenton girls are now scheduled to open the season after Thanksgiving on Monday, November 30, at home against Bronson. The girls will play at 6:30 p.m., followed by the boys' game at 8 p.m.
2020-21 Preseason Basketball Outlook
School: Trenton High School (Girls)
Coach's name: Bryant Frye
Years as head coach: 8 years (1 year Newberry; last 7 years Trenton)
2020-21 Class/District/Region: Class 1A/District 6/Region 3
2019-20 Overall Record: 21-6 (lost to Lafayette in Regional Semifinal)
Number of returning starters:
#50 Janiyah King, SR, 13.2 PPG, 9.8 RPG
#35 Samarie McHenry, SR, 10.6 PPG, 10.8 RPG
#2 Bri Becker, JR, 10.5 PPG, 5.9 RPG, 4.8 APG, 3.9 SPG
#14 Jordan Douglas, JR, 8.3 PPG, 3.2 APG
#1 Kinsey Akins, SR, 6.3 PPG, 6.0 RPG, 3.3 SPG
Key losses: Emily Barras/Nikki Deen
Key games: Providence (away), PK Yonge, Wildwood, Orange Park, Bradford
Outlook for 2020-21:  "The outlook for the 20-21 season is to continue building on the success from last season and we are working to get back to Lakeland and potentially win another state championship for this program. Due to adding higher classifications in the schedule, we are hoping that will help prepare us for a chance to get better and become a stronger team for the playoffs. The Lady Tigers have averaged around 60 points per game and look to keep teams off guard with their up-tempo style play." – Head coach Bryant Frye