Johnson, Delima lead Newberry to a dominating Homecoming win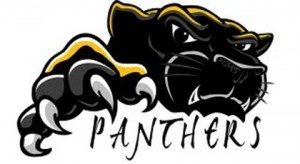 By Cam Parker
Twitter – @camparker25
On Friday night, Newberry dominated Hamilton County (Jasper) on Homecoming by a score of 54-23.
From the first play of the game, Newberry took the lead and never looked back.
On the first play, quarterback Makai Johnson took the snap and scrambled right for 48 yards and the score.
The domination did not stop there.
On the ensuing drive, Newberry's Carson Price blocked a Hamilton County punt and recovered in in the endzone for the second touchdown of the night.
On the following drive, Hamilton County corrected their mistakes and drove down the field on a 69-yard drive that ended with a Denandre Johnson 1-yard run for a touchdown.
However, Hamilton County did not have an answer for the high-powered Panther offense.
Newberry (5-1) would score touchdowns on three straight drives to end the first half and led 35-10 at the break.
Johnson accounted for two of those touchdowns with a 7-yard pass to Perry Sylvester and a 19-yard pass to Justen Crews.
Kobe Delima punched in the final score of the half with a 2-yard run. It was one of three total touchdowns Delima would have in the game.
After a 75-yard kickoff return for a touchdown by Hamilton County's Jaquan Strawder to open the second half, the Panther offense went back to work with two straight touchdowns.
Crews scored his second touchdown of the night with a 51-yard touchdown on a screen pass from Johnson.
The next drive, a 51-yard run by Chris Jonas set up another Delima touchdown to make the score 48-17.
Strawder opened the fourth quarter by scoring his second long-distance touchdown of the night with a 73-yard run.
However, Newberry would ice the game with Delima's third touchdown of the night as the Panthers won their fifth straight.
Johnson, who was also crowned homecoming king, led all scorers with three touchdown passes and one rushing score.
"It feels good," he said. "We executed the game plan."
Delima added three rushing touchdowns, while Crews was on the receiving end of two of Johnson's passes.
"It means a lot," Delima said. "We came down and executed in the second half. We were able to pull out the win."
On the defensive side of the ball, Carson Price recovered a block punt for a touchdown and intercepted one pass.
Head Coach Ed Johnson was pleased with his team executed the game plan.
"Our goal was to stick with what we've been doing," he said. "Run the ball to start off and find mismatches with our receivers. It feels good to pull out the win."
Newberry will host Dixie County (4-1) next Friday, while Hamilton County (1-4) looks to get back on track at Chiefland.