Sonic Drive-In Player-of-the-Game for Oct. 9 – Caden Hastings (Bell)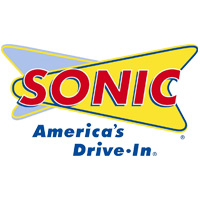 The Sonic Drive-In Player-of-the-Game for Friday, October 9, was Caden Hastings of the Bell football team.
Hastings accounted for 26 points as the Bulldogs defeated visiting St. Francis Catholic Academy (Gainesville), 52-36.
The senior quarterback rushed for 144 yards and scored four touchdowns as the 'Dogs (2-3) never trailed in the game.
He scored on a 16-yard TD run with 10:40 to play in the second quarter for a 14-6 lead and he finished the half with a 7-yard scoring run with 12 seconds left in the second quarter for a 22-6 lead at the break.
Hastings added a 4-yard TD run, and the 2-point conversion run, with 5:26 to play in the third for a 30-22 lead just after the Wolves (0-6) had tied the game at 22-22.
His final score of the night came on a 6-yard run with 4:49 to play to put the game out of reach at 52-30.
Bell, which finished with over 300 yards rushing, will travel to Trenton next Friday, Oct. 16.
Every game The Prep Zone will recognize a Player-of-the-Game. The recipient receives a $10 gift certificate courtesy of Sonic Drive-In of Gainesville & Ocala.