Sonic Drive-In Player-of-the-Game for Oct. 8 – Kate Johnson (Buchholz)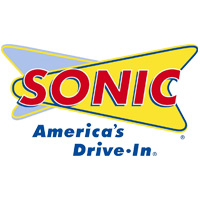 The Sonic Drive-In Player-of-the-Game for Thursday, October 8, was Kate Johnson of the Buchholz (Gainesville) volleyball team.
Johnson helped lead the visiting Bobcats to a 3-2 win over district rival Gainesville at The Purple Palace.
The junior led the team with 12 kills and was second with 18 digs as the Bobcats (6-13) swept the 2-game regular season series against the Hurricanes.
"This was our last game so I'm just proud of the way my team came together to pull it out," said Johnson, who also had two aces.
It was a see-saw affair. Buchholz won the first set, 25-17, but GHS (11-6) rallied to tie it with a 25-23 win in the second set.
"GHS is a young team like us," said Buchholz coach Bailey Coleman. "Their effort level was really good. You could tell they wanted it."
Buchholz took a 2-1 lead with a 25-22 win, but the 'Canes rallied again with a 25-19 win to even the match at 2-2.
The Bobcats won the decisive set 15-7.
"We showed some character by finishing the match," Coleman said. "I was proud of how we responded after our tough tournament (Tournament of Champions: Southeast) this past weekend."
Buchholz will face unbeaten Forest (Ocala) on Tuesday, Oct. 13, in the Class 6A-District 5 semifinals.
The winner will clinch a spot in the FHSAA state playoffs and also face Gainesville for the district title on Thursday.  The district champion and district runner-up advance to regionals.
Every game The Prep Zone will recognize a Player-of-the-Game. The recipient receives a $10 gift certificate courtesy of Sonic Drive-In of Gainesville & Ocala.