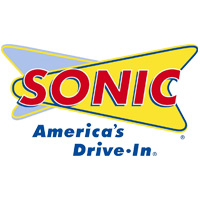 The Sonic Drive-In Player-of-the-Game for Friday, September 25, was Quan Smith of the Buchholz (Gainesville) football team.
Smith scored four touchdowns, including the game-winner in the opening quarter, to help lead the Bobcats to a 54-0 win against Eastside.
It was the first win of the season for the Bobcats (1-1) and their 8th straight win in the series against the Rams (0-3).
The senior, who has an offer from Michigan, scored on a 14-yard touchdown run with 4:38 to play in the opening quarter.
Then, following an interception by senior D.J. Curtis, a Wofford commit, Smith punched it in from a yard out for a 14-0 lead with 2:50 to play in the first quarter.
"We really wanted to get him going," said Buchholz coach Mark Whittemore.  "That was a big deal.  He ran well."
Buchholz will travel to Suwannee (Live Oak) on Friday, Oct. 2, but Whittemore wasn't ready to look ahead just yet.
"This is the first step to a city championship," he said.  "We're going to enjoy this one."
Every game The Prep Zone will recognize a Player-of-the-Game. The recipient receives a $10 gift certificate courtesy of Sonic Drive-In of Gainesville & Ocala.