Sonic Drive-In Player-of-the-Game for Sept. 11 – Brent King (GHS)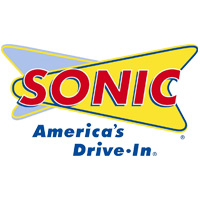 The Sonic Drive-In Player-of-the-Game for Friday, September 11, was Brent King of the Gainesville football team.
King accounted for both touchdowns as GHS defeated Santa Fe (Alachua) on the road, 14-0, to spoil the Raiders' Senior Night.
The junior quarterback scored on a 53-yard scoring run to give GHS a 7-0 lead with a minute left in the opening quarter. He accounted for 83 yards on the drive.
"Brent King is a dynamic player that just needs more reps at QB," said Pollard, who spent the last two seasons as Santa Fe's coach. "Once he finds his groove he will be good for us at GHS."
Then, late in the second quarter, he tossed a 37-yard TD pass to fellow junior Ryan Nolan to make it 14-0 at the half.
King finished with 75 yards passing on the drive as he also hit Nolan for a 38-yard completion to complete a 3-play, 78-yard scoring drive.
"He was shifty," Santa Fe first-year coach Jared Allen of King. "He played really well despite being a little guy. He's a baller."
Gainesville (1-0) will host Seminole (Sanford) on Friday, September 18.
Every game The Prep Zone will recognize a Player-of-the-Game. The recipient receives a $10 gift certificate courtesy of Sonic Drive-In of Gainesville & Ocala.