ThePrepZone.com Sports Report with Marty Pallman on "The Tailgate" (WRUF Gainesville)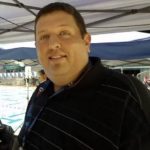 Marty Pallman joined Jeff Cardozo on The Tailgate (WRUF-98.1 FM & 850 AM) on Thursday, September 10, for ThePrepZone.com Sports Report presented by SunState Federal Credit Union. Here is a recap of the interview:
Football
Hawthorne beats Newberry 20-14 in week one as Hornets quarterback Chaz Mackey, a transfer from North Marion, throws a six-yard touchdown pass to tight end Max LaCava with 3 minutes left. Hawthorne avenges an overtime loss to Newberry a year ago and is back in action this Friday night against a first- year program from Jacksonville, Zarephath Academy. Newberry returns to action against rival Trenton at home this week. Trenton and P.K. Yonge engaged in a scoreless slugfest for three quarters but then combined for 46 points in the fourth period, heading to overtime tied at 23-all. In OT, the Blue Wave turned the ball over on an interception and the Tigers kicked a field goal for the 26-23 win and improved to 1-0 on the season while dropping P.K. to 0-1. All the Gainesville city schools get their seasons started this Friday night. Buchholz, which dropped a kickoff classic game to Jacksonville Trinity Christian last Friday night, hosts Orange Park Oakleaf at Citizens Field to open their 2020 season. Eastside begins the Alex DeLeon era at city rival P.K. Yonge as the Rams start their season against the 0-1 Blue Wave. And Dock Pollard coaches his first game with Gainesville High against his old team, Santa Fe, in Alachua on Friday night. Santa Fe dropped their first game under new coach Jared Allen last week at Suwannee. Other games of note this week include Saint Francis at Aucilla Christian, Dixie County at Union County and Keystone Heights at Bradford. Bradford dropped their season opener at Baker County last week. It's the season opener for the other three teams.
Volleyball
High school volleyball season also officially started last weekend, with most teams starting in the last few days. Gainesville won their opener on Tuesday night against city rival P.K. Yonge in three sets. Meanwhile last year's state runner-up Santa Fe is off to a 3-0 start with a four-set win over Buchholz on Tuesday and a straight set victory against Jacksonville Bishop Kenny last night. Buchholz is 1-1 after being Newberry, last year's 1A state runner-up, in their opener last Friday, and then suffering the setback to Santa Fe. And Oak Hall, under first-year head coach Perry McDonald, who formerly coached P.K. Yonge, has started 2-0 and knocked off Bell in five sets on Tuesday.
**Tune in to our weekly radio interviews talking high school sports on ThePrepZone.com Sports Report presented by SunState Federal Credit Union on WRUF-98.1 FM & 850 AM in Gainesville every Thursday at 4 p.m. on "The Tailgate" with Jeff Cardozo & Gainesville Sun columnist Pat Dooley.**
Find out what's going on daily in high school sports with ThePrepZone.com Sports Report Presented by SunState Federal Credit Union. The 1-minute high school sports vignette is produced by Mike Ridaught and airs 'live' every weekday morning between 7:50-7:55 a.m. on "106.9 (FM) I am Country" in Gainesville. The reports are archived for 30 days here.
If you live in the Tri-County area (Gilchrist, Levy & Dixie County), tune in to ThePrepZone.com Nature Coast Sports Report presented by SunState Federal Credit Union on Country Legends Radio. The 2-minute high school sports vignette is produced by Ridaught and airs every Monday, Wednesday and Friday at 7:28 a.m. and repeating at 5:28 p.m. on 93.1 FM & 940 AM in Chiefland/Trenton & 96.3 FM & 1240 AM in Cross City. Listen Live Here.