Sonic Drive-In Player-of-the-Game for Sept. 4 – Chaz' Mackey (Hawthorne)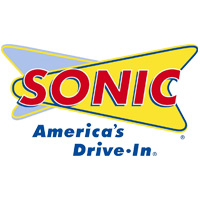 The Sonic Drive-In Player-of-the-Game for Friday, September 4, was Chaz' Mackey of the Hawthorne football team.
Mackey, a transfer quarterback from North Marion High School, threw two TD passes, including a 6-yard scoring pass to junior tight end Max Lacava with 3:25 to play in the game as Hawthorne rallied for a 20-14 win against Newberry in the season opener for both teams.
The junior QB was playing with a heavy heart after his dad passed away on August 15.
"He missed one day of practice and texted me why he missed (funeral arrangements)," said Hawthorne coach Cornelius Ingram. "That tells you what kind of guy he is. He played well for his first start. I'm excited. He was definitely fun to watch."
Mackey also had the first touchdown of the game.
His 30-yard scoring toss to a wide open Johnquavis Jones gave the Hornets (1-0) a 6-0 lead, after the PAT failed, with 6:52 to play in the opening quarter.
"It feels good," said Mackey, who noted that he talked to his dad before the game so he knew he was there. "Our team fought through adversity and came up with a win."
Newberry scored 14 points in a span of 18 seconds late in the second quarter to take a 14-12 lead at the half.
Senior Kobe Delima scored on a 4-yard run for the Panthers (0-1) and senior Makai Johnson connected with Leontre' Robinson on a 16-yard scoring pass as the horn sounded for a 14-12 lead at the half.
"We expected a tough game," said Newberry coach Ed Johnson. "There were a lot of positives and negatives. We'll try and get it cleaned up for next week's game (home vs. Trenton)."
Hawthorne will be off next week. The Hornets will travel to Middleburg on Friday, Sept. 18.
Every game The Prep Zone will recognize a Player-of-the-Game. The recipient receives a $10 gift certificate courtesy of Sonic Drive-In of Gainesville & Ocala.