Chiefland football preview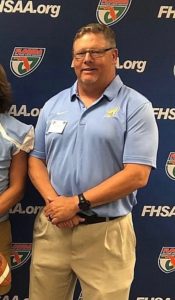 By Mike Ridaught
Twitter – @ridaught
The number one question for Chiefland football entering the 2020 season centers around its graduated signal caller.
How do you replace dual-threat quarterback Ty Corbin?
The Gainesville Sun's Player of the Year helped lead the Indians (8-5) to a spot in the Class 1A regional finals, before falling at Pahokee, 32-27.
He threw for 1,498 yards with 17 touchdowns and only five interceptions, and he also rushed for 1,245 yards and 16 touchdowns.
It was the second straight Region Final for the Indians, who lost at eventual state champion Madison County in 2018.
Last year against Pahokee, as they had done at Newberry a week earlier in the postseason, the Indians rallied from a 13-point deficit and took a one-point lead in the final quarter.
After trailing late, Chiefland drove down to the Blue Devils' 7-yard-line in the final minutes but fumbled the ball, denying the Indians of their first state semifinal appearance in over 20 years.
The previous week, Corbin ran for a season-high 195 yards on 27 carries and scored three second-half touchdowns as the Indians rallied from a 13-0 halftime deficit to stun Newberry, 20-19.
There's no question what it meant to have #1 in the blue and gold.
But it wasn't just Corbin.
The Indians also lost their top running back Sedrik Moultrie, who was No. 2 on the team in rushing with 546 yards on only 75 carries (7.3 ypc). He also had 77 tackles with nine for a loss and three interceptions.
Also gone are key members of the offensive line in center Braden Firestine and Logan Firestine, who graded out as the top offensive lineman for the Indians.
Leading receiver Zac Hall (team-leading 29 catches for 538 yards & 8 TDs) is gone, along with AJ Lee (20.8 yards per reception with five TDs).  They also saw some time on the defensive side of the ball.
Chiefland does have some key returning players in senior linemen Elijah Flanders (OL/DL), Landon Weatherford (OL), and DL Jake Kline.
But the Indians only return four starters on offense and three on defense.
"We will need to play well in the kicking game, improve on the number of penalties, turnovers, and negative plays in order to have positive results this season," said head coach John Palmer, who led Port St. Joe to Class 1A state titles in 2005 and 2014.
Palmer enters is second season with a lot of questions, especially since Covid-19 wiped out spring practice.
"The summer will be critical for us to gain a mentality that will allow us to become a team that is capable of competing for wins this year," he said.
Chiefland will open the up the regular season at home on August the 21st against Class 5A Citrus (Inverness).
The Indians will once again compete in 1A-Region 4, which includes 2019 playoff teams Hawthorne, Newberry, Pahokee, Trenton, and Wildwood.
But with six of the 10 teams in the region earning a postseason berth, there's no question that the Indians will be in the mix.
School: Chiefland High School
Coach & year: John Palmer
2019 record: 8-5 (advanced to the third round of the 1A playoffs)
Number of returning offensive/defensive starters: 4 Offense/ 3 Defense
Key losses: Ty Corbin, Zac Hall, Sedrick Moultrie, AJ Lee, Braden Firestine, Logan Firestine, Avery Gabel, Levi Warmack.
Key returning players (Name, position, year): Elijah Flanders, OL/ DL, Sr.; Landon Weatherford OL, Sr.; Jake Kline, DL, Sr.
Key newcomers (Name, position, year): Missed spring ball so that is difficult to state.
Most important position battles heading into the fall: Quarterback Battles
Outlook/expectations: "Outlook is that the summer will be critical for us to gain a mentality that will allow us to become a team that is capable of competing for wins this year. We will need to play well in the kicking game improve on the number of penalties, turnovers, and negative plays in order to have positive results this season. Expectation – our expectation is to compete every day." – John Palmer
2020 Football Schedule
8/14 at Union County (Lake Butler), Kickoff Classic
8/21 vs. Citrus (Inverness)
8/28 at Wildwood
9/4 at Lafayette (Mayo)
9/11 vs. Hudson
9/18 at Dixie County
9/25 vs. West Oaks Academy (Orlando)
10/2 at Trenton
10/9 vs. Hamilton County (Jasper)
10/16 at North Florida Educational Institute (Jacksonville)
10/30 vs. Williston
Class 1A-Region 4 (top 6 make postseason)
Bronson
Chiefland
Crescent City
Fort Meade
Hawthorne
Newberry
Pahokee
Trenton
Wildwood
Williston