Still no sports, but lots of sports info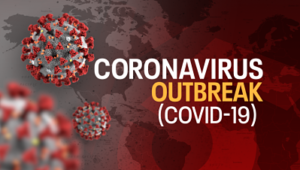 High school sports throughout the Sunshine State are on a mandatory hiatus through at least May 4. The same can't be said around the country.
On Tuesday, Utah's governor announced that high schools would not have any further in person learning this year, which led to an easy decision for the Utah High School Activities Association.
"Without school continuing, there was no recourse to continue spring sports and activities," said UHSAA Assistant Director Jon Oglesby.
Utah became the 22nd state to cancel spring sports for this year.
But in light of the current situation with COVID-19, the Florida High School Athletic Association remains in a holding pattern.
Players, coaches, parents, and fans, along with countless others, shouldn't have to wait much longer on a verdict regarding whether Florida will cancel high school sports for this season. We will likely learn the fate of high school sports here in Florida within the next two weeks.
If students don't return to their respective schools by the beginning of next month, high school sports for this season will be over. For now, there is still a chance.
The FHSAA staff has been "actively working on creative solutions for the continuance of spring sports, which could extend through June 30th."
If students return to school on Monday, May 4, that means there is a still a chance we could have spring sports in 2020.
On April the 9th, the Ohio High School Athletic Association took a proactive look at that possibility by releasing a restructured spring sports schedule.
As an example, Monday, May 4, would be a Non-Interscholastic date, followed by an acclimation period, with the season beginning on May 9 (OHSAA Announces Tentative Details for Spring Sports Seasons).
Time will tell, but the clock is ticking. Social distancing and doing our best to "flatten the curve" will be essential these next two weeks.
Despite the fact that there have been no sports for us to broadcast for over a month, there have been plenty of sports information for us to talk about in just the last week.
Here is some of what you might have missed:
Trinity Catholic (Ocala) OL Jake Slaughter commits to FSU. Congratulations, Jake! https://t.co/alnreh30IV

— The Prep Zone (@ThePrepZone) April 14, 2020
Slaughter is one of three top 100 offensive linemen who will play for Trinity Catholic in 2020. The Celtics are coached once again by John Brantley, who takes over for Andrew Thomas. Thomas is now at Union County.
Riley Reed leaving Trinity Catholic to rejoin head coach Andrew Thomas as Defensive Coordinator & Strength Coach at Union County (Lake Butler) https://t.co/WAoggHZ3Ns

— The Prep Zone (@ThePrepZone) April 10, 2020
2021 @BuchholzFB RB gets offer from Michigan. Congrats, Quan! https://t.co/3EBILbIHeh

— The Prep Zone (@ThePrepZone) April 10, 2020
KJ Bradley of @RowdyEHSRams – congratulations! https://t.co/JT5WotdPAz

— The Prep Zone (@ThePrepZone) April 10, 2020
Union County's Tate Worrell commits to Palm Beach State College baseball https://t.co/bBDnK5x8OV

— The Prep Zone (@ThePrepZone) April 10, 2020
In Georgia, there is a proposal to add shot clocks permanently for high school basketball. Former Heisman Trophy winner Charlie Ward is "making it his mission" to have one at the @FHSAA level. https://t.co/821b9z5DPg

— The Prep Zone (@ThePrepZone) April 9, 2020
We continue to deliver high school sports in an effort to inform, and to try and keep everyone's spirits up.
Our partner, Anytime Fitness of Gainesville, is currently offering a 15-minute complimentary wellness session/Fitness consult over the phone or video chat. Please contact AF trainer & nutritionist Jill Thomas at 386-266-3350 or via email at revjillycpt@gmail.com for more information.
We are still producing our weekly high school sports show, "The Prep Zone" from Sonic Drive-In of Gainesville. Plus, check out our daily radio coverage below.
Don't forgot to like us on Facebook & follow us on Twitter @ThePrepZone
Stay safe, and positive!!!
THE PREP ZONE'S WEEKDAY COVERAGE
**For our Gainesville audience, tune in to ThePrepZone.com Sports Report presented by SunState Federal Credit Union every weekday morning between 7:50-7:55 a.m. on 106.9 FM in Gainesville/Ocala. These are a little over 60 seconds in length and air Monday-Friday. The past 30 days are archived here.
**For those in the Tri-County area (Gilchrist, Levy & Dixie County), tune in to ThePrepZone.com Nature Coast Sports Report presented by SunState Federal Credit Union every Monday, Wednesday and Friday at 7:28 a.m. and repeating at 5:28 p.m. They are two minutes in length and air on 93.1 FM & 940 AM in Chiefland/Trenton and 96.3 FM & 1240 AM in Cross City. Listen LIVE here**
(POSTPONED)**Tune in to our weekly radio interviews talking high school sports on ThePrepZone.com Sports Report presented by SunState Federal Credit Union on WRUF-98.1 FM & 850 AM in Gainesville every Thursday at 4 p.m. on "The Tailgate" with hosts Jeff Cardozo & the Gainesville Sun's Pat Dooley**