Adapting to the times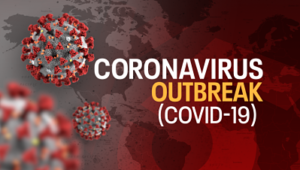 It's hard to believe we've gone from a society that usually has sports as an outlet when times are challenging, to having to adapt with no sports and the challenges we are all facing in these unprecedented times.
A week ago "out of an abundance of caution" due to the Coronavirus (COVID-19), Alachua County Public Schools were closed through March 30 effective last Monday, March 16. The Centers for Disease Control and Prevention had announced on Sunday, March 15, that people throughout the United States should avoid events of 50 people or more for the next eight weeks.
We posted a poll question on Friday in response to an article that was written last week stating the Florida High School Athletic Association should "lead and cancel sports" for the rest of the school year.
A Treasure Coast newspaper writer published an article this week stating "it's time for the FHSAA to lead and cancel spring sports." What do you think? We will release the results on our high school sports show this Monday night.

— The Prep Zone (@ThePrepZone) March 20, 2020
Well, things have changed, again.
For now, all public county schools in Florida are out until April 15th.  The FHSAA had canceled sports through April 15, but last week they "made the decision to postpone all scheduled FHSAA meetings, conferences, and athletic events until further notice."
We are doing our best to stay involved for our partners/sponsors, and you. Even though we don't have high school sports right now, we are still producing our weekly high school shows at Sonic Drive-In (until further notice).
Last Monday night (March 16), we had both state champion basketball teams from Hawthorne on the show.
Congratulations to Hawthorne's Cornelius Ingram on being named the Florida Dairy Farmers Girls Basketball Class 1A Coach of the Year and congratulations to his brother, Greg Bowie, on being named the Boys Basketball Class 1A Coach of the Year.
We did another show at Sonic even though the patio has been closed (March 23), but without any guests.  We practiced safe distancing too.
We were pleased to learn that many of our colleagues in the sports industry were still employed, even if it meant some of those had to transition into news reporting.  Unfortunately, some have been laid off.
Among the other topics on Monday's show was the fact that officials/umpires are being affected by this outbreak too.
With sports canceled or postponed for the foreseeable future, it's scary times for Ernest, Dwayne and @Scottharris34.

All three are umpires, and all three have lost a substantial part of their income. They remain optimistic, even with uncertain times ahead. pic.twitter.com/L8NfRmLSRZ

— Alison Posey (@AlisonPosey14) March 19, 2020
For now, and things tend to change by the day, we will continue to deliver high school sports in an effort to inform, as well as try and keep everyone's spirits up.
Anytime Fitness of Gainesville is currently offering a 15-minute complimentary wellness session/Fitness consult over the phone or video chat.  Please contact AF trainer & nutritionist Jill Thomas at 386-266-3350 or via email at revjillycpt@gmail.com for more information.
Stay safe, and positive!!!
THE PREP ZONE'S WEEKDAY COVERAGE
**For our Gainesville audience, tune in to ThePrepZone.com Sports Report presented by SunState Federal Credit Union every weekday morning between 7:50-7:55 a.m. on 106.9 FM in Gainesville/Ocala. These are a little over 60 seconds in length and air Monday-Friday. The past 30 days are archived here.
**For those in the Tri-County area (Gilchrist, Levy & Dixie County), tune in to ThePrepZone.com Nature Coast Sports Report presented by SunState Federal Credit Union every Monday, Wednesday and Friday at 7:28 a.m. and repeating at 5:28 p.m. They are two minutes in length and air on 93.1 FM & 940 AM in Chiefland/Trenton and 96.3 FM & 1240 AM in Cross City. Listen LIVE here**
(POSTPONED)**Tune in to our weekly radio interviews talking high school sports on ThePrepZone.com Sports Report presented by SunState Federal Credit Union on WRUF-98.1 FM & 850 AM in Gainesville every Thursday at 4 p.m. on "The Tailgate" with hosts Jeff Cardozo & the Gainesville Sun's Pat Dooley**