Sonic Drive-In Player-of-the-Game for Feb. 21 – Amou Ring (The Rock)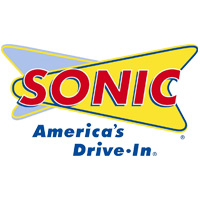 The Sonic Drive-In Player-of-the-Game for Friday, February 21, was Amou Ring of The Rock (Gainesville) girls' basketball team.
Ring scored 15 of her 18 points in the 2nd half as The Rock cruised to a 59-29 win against visiting HEART HomeSchool (Ocala).
Eighth-grader Clarice Borges scored a game-high 20 points for the Lady Lions (22-15).
It was tale of two halves for Ring and Borges, with Borges scoring 13 first-half points and Ring scoring 15 in the second half.
Up next, The Rock will play in Orlando on Friday, Feb. 28, against West Oaks in the SIAA state semifinals.
Every game The Prep Zone will recognize a Player-of-the-Game. The recipient receives a $10 gift certificate courtesy of Sonic Drive-In of Gainesville & Ocala.