Sonic Drive-In Player-of-the-Game for Feb. 20 – Jarvy Gainey (Eastside)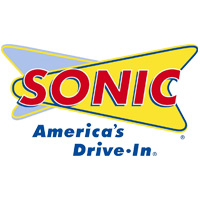 The Sonic Drive-In Player-of-the-Game for Thursday, Feb. 20, was Jarvy Gainey of the Eastside (Gainesville) boys' basketball team.
Gainey led all scorers with 25 points as Eastside defeated visiting Eustis, 62-51, in a Class 4A-Region 2 Quarterfinal (WATCH REPLAY).
The junior started slow but he finished strong by scoring 22 points in the second half.
"We had to fight for that one in the second half," said Eastside coach Pop Williams.  "We kind of changed the game plan (in the 2nd half) because we weren't hitting that many jump shots, so we tried to get to the basket and we did a good job of that in the third and fourth quarters."
Gainey was particularly good at the free throw line, knocking down 15-of-20 from the charity stripe.
He was 10-of-13 from the line in the final quarter as the Rams, who only led by one at the end of the third quarter, 37-36, outscored the Panthers 25-15 in the fourth quarter.
Gainey scored 14 points in the final quarter and almost single-handily outscored Eustis.
"That's why we wanted him with the ball," said Williams.  "He was either going to get fouled or get to the basket, and then you've got somebody you're going to get your points from."
Eastside also got 18 points from senior K.J. Bradley, who was 4-for-6 from the line, and 11 from junior Aziel "Ike" Gainey as the Rams (21-7) won their 11th straight game.
Senior Bradley Douglas led the Panthers (15-12) with 16.
The Rams will travel to The Villages on Tuesday night.  The Buffalo (21-6) eliminated North Marion (Citra), 58-50.
"We'll know something about them on Saturday," said Williams.  "We're going to work on some stuff that we need to tomorrow (Friday) and then get ready for Saturday."
Every game The Prep Zone will recognize a Player-of-the-Game. The recipient receives a $10 gift certificate courtesy of Sonic Drive-In of Gainesville & Ocala.