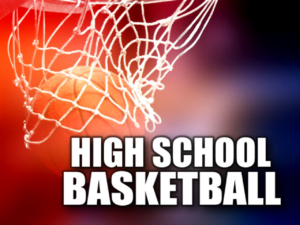 By Alex Twist
@A_twist561
The Hawthorne Hornets lost a total of nine players including their entire starting five coming into this season.
Currently, Hawthorne has a record of 19-3 and went undefeated in district play heading into this week's Class 1A-District 7 tournament.
I spoke with head coach Greg Bowie about the Hornets' surprising run this year and their upcoming contest this evening against Chiefland in the district semifinals.
In Coach Bowie's 13 years at Hawthorne he had never lost an entire starting five before, so I asked him how his boys have responded to this new challenge.
"They wanted to prove themselves and show that they could replace last
year's guys," said Bowie. "I told them this was more of a rebuilding year but the guys took it upon themselves to reload, not rebuild."
The Hornets clearly made a quicker turnaround than Bowie expected. He said that he's been impressed with the way this team defends compared to last year's.
"Defensively, last year's team was great and I didn't believe they could play this aggressively and take charges like last year's team could," he said.
There are plenty of new faces on the team, and Bowie noted some of the breakout players for the Hornets this season.
"Torey Buie, he averages around 17 ppg, he can hit threes, get to the line, and is a great finisher at the rim," he said.  "Jeremiah James has been our primary ball handler.  He is an aggressive scorer and good facilitator, the offense mainly runs through those two. Donovan Wright has been helping out inside challenging shots, and can get buckets on the offensive glass."
New leaders have also emerged on the team.
Key'shawn Williams has been leading by example by checking the opposing team's best player and accepting any challenge given to him.
"It definitely rubs off on the rest of the team," Bowie said.
The Hornets play in their district semifinal tonight at 6 p.m. against Chiefland. A win against the Indians will put the Hornets in the postseason again.
"We've come out slow against some of our district opponents, its important to get off to quicker starts," he said. "Chiefland will play a lot of zone, we have to do a better job attacking their zone and hitting our open shots. We also need to get out and guard Quay Brodus (19.6 ppg) on Chiefland."