Sonic Drive-In Player-of-the-Game for Feb. 13 – Mya McGraw (P.K. Yonge)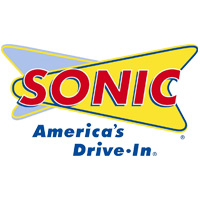 The Sonic Drive-In Player-of-the-Game for Thursday, Feb. 13, was Mya McGraw of the P.K. Yonge (Gainesville) girls' basketball team.
McGraw scored a game-high 26 points as No. 5 seed P.K. Yonge won at No. 4 seed Providence (Jacksonville), 64-46, in a Class 3A-Region 1 Quarterfinal.
The junior scored nine of her points in the third quarter as the Lady Blue Wave extended an 8-point halftime lead into a 52-33 lead heading into the final quarter.
East Tennessee State University signee Courtney Moore was next with 19 points, followed by junior Niyah Williams with nine.
"After the hard loss to Father Lopez (in the 3A-3 district championship game) we realized we had a lot of things to work on," said McGraw. "The team bonded together and we played well."
P.K. Yonge (18-8) will travel to Father Lopez (Daytona Beach) for the second round of the Class 3A playoffs on Tuesday. The top-seeded Green Wave (25-2) eliminated No. 8 seed Interlachen, 79-37.
Every game The Prep Zone will recognize a Player-of-the-Game. The recipient receives a $10 gift certificate courtesy of Sonic Drive-In of Gainesville & Ocala.