Sonic Drive-In Player-of-the-Game for Feb. 7 – K.J. Bradley (Eastside)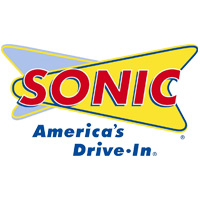 The Sonic Drive-In Player-of-the-Game for Friday, Feb. 11, was K.J. Bradley of the Eastside (Gainesville) boys' basketball team.
The Rams lone senior starter scored a game-high 20 points as Eastside rolled past city rival Gainesville, 71-49, on Friday night at Santa Fe College.
Eastside has now won five in a row and six of the last seven games against Gainesville.  WATCH THE REPLAY.
The first quarter period was pretty even as both teams traded baskets. Bradley hit a three and scored seven points but six Gainesville players scored baskets as the games was tied at 14-14 after the opening quarter.
The two teams traded baskets early in the second period and the Hurricanes led 20-19. But Eastside went on a 17-0 run that changed the game for good.
The Rams carried a 36-22 lead into the halftime break. Bradley led Eastside with 11 points, while sophomore Tre'lyn Moore added 10 points and junior Jarvey Gainey chipped in with nine.
Both Bradley and Gainey scored seven points in the third period as Eastside continued to pull away. The Rams outscored the Hurricanes 38-18 in the middle two quarters and led 52-32 heading to the final period as they cruised to their seventh straight victory.
Besides Bradley's 20 points, Gainey and Moore were also in double figures for Eastside with 16 points.
Eastside (17-7), which has won seven in a row and 12 of their last 14 games, are the number one seed in the District 5-4A tournament next week at Dunnellon.
The Rams wil play their regular season finale at home on Saturday night against Hamilton County (Jasper).
Gainesville, which was led in scoring by sophomore Alex McCray with 12 points and senior KZ Hutchinson with 10 points, closes its regular season at 13-12.
The Hurricanes open up District 2-6A tournament play this Tuesday at the Purple Palace against Leon (Tallahassee).
Every game The Prep Zone will recognize a Player-of-the-Game. The recipient receives a $10 gift certificate courtesy of Sonic Drive-In of Gainesville & Ocala.