Sonic Drive-In Player-of-the-Game for Jan. 30 – Aziel Gainey (Eastside)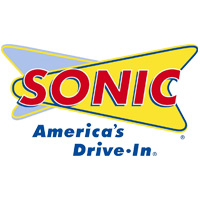 The Sonic Drive-In Player-of-the-Game for Thursday, Jan. 30, was Aziel Gainey of the Eastside (Gainesville) boys' basketball team.
Gainey finished with 12 points as the Rams defeated visiting Santa Fe (Alachua), 62-48, in a Class 4A-District 5 game.
The junior gave the Rams a big lift in the third quarter as Eastside turned a 6-point lead at the break into a 15-point lead at the end of the third quarter. "Ike" had three 3s in the quarter and finished with four made shots behind the arc.
It was the fourth win in a row for Eastside (14-7), which will host Williston on Friday night.
Santa Fe (Alachua), which had a 5-game winning streak snapped, dropped to 13-9. The Raiders will host Columbia (Lake City) on Friday.
Every game The Prep Zone will recognize a Player-of-the-Game. The recipient receives a $10 gift certificate courtesy of Sonic Drive-In of Gainesville & Ocala.