Sonic Drive-In Player-of-the-Game for Jan. 28 – Jarvy Gainey (Eastside)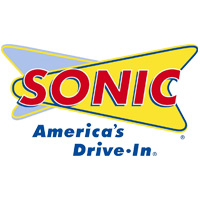 The Sonic Drive-In Player-of-the-Game for Tuesday, Jan. 28, was Jarvy Gainey of the Eastside (Gainesville) boys' basketball team.
A junior, Gainey scored 17 of his game-high 24 points in the second half as host Eastside led wire-to-wire and and easily defeated city rival P.K. Yonge (Gainesville), 71-56, on Tuesday night.
Senior KJ Bradley, who ended up with 20 points, led the way for the Rams with nine points in the first quarter, including a three pointer, and Eastside led P.K. Yonge 14-6 after the opening period.
P.K. Yonge cut the Eastside lead to 24-17 halfway through the second period, but Bradley scored seven straight points, including another three pointer, and the Rams went on a 12-3 run to extend their lead over the Blue Wave to 36-20 at the halftime break.
The Blue Wave picked up the scoring some in the second half, but so did Gainey. He scored nine points, including his only trey of the contest in the third period, and while the Blue Wave scored 22 points alone in the third period, they could only cut their deficit to 13 at 55-42 heading to the final period.
P.K. Yonge did get to within seven points on one occasion in the fourth quarter, but Gainey scored eight more points, including knocking down four free throws in a row in the last two minutes to extend the Rams final margin back to double digits.
The Blue Wave were led by three players in double figures. Junior Adrian Bloodworth had a team-high 14 points, while freshman Greg Maxwell added 12, and junior Deontae Mavin chipped in with 10.
The loss evened the season series between the two city rivals as P.K Yonge defeated Eastside, 54-44, on December 10.
Eastside has won three in a row and improved to 13-7. The Rams are back in action on Thursday night at home against Santa Fe (Alachua) in a game you can watch with live streaming video on the Eastside Athletics Facebook page and The Prep Zone.
P.K. Yonge falls to 11-10 and returns home to face Hawthorne on Thursday night. Eastside knocked off Hawthorne last Saturday night, 43-38, ending a seven-game losing streak against the Hornets.
Every game The Prep Zone will recognize a Player-of-the-Game. The recipient receives a $10 gift certificate courtesy of Sonic Drive-In of Gainesville & Ocala.