Sonic Drive-In Player-of-the-Game for Jan. 10 – Daryus Boyd (GHS)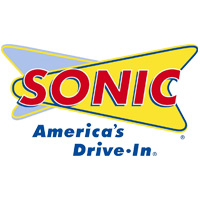 The Sonic Drive-In Player-of-the-Game for Friday, January 10, was Daryus Boyd of the Gainesville boys' basketball team.
Boyd, a sophomore, hit three three-pointers and scored 10 of his 15 points in the final quarter as GHS continued its dominance of city rival Buchholz (Gainesville) and pulled away for a 57-38 win Friday night at Bud Seymour Gymnasium.
The Hurricanes (10-5) took the home crowd out of the game right away, as they scored the first 17 points of the game. The first period ended with a 14-0 Gainesville lead, as junior Justus Wilburn scored eight points, including a perfect 6-for-6 from the free throw line.
Boyd was scoreless in the first period, but got it going with five points in the second quarter. And while Buchholz went on a quick run early in the period, Gainesville extended the lead to 29-11 by halftime.
The Hurricanes rolled from there as the lead never went under 17 points. Boyd hit two shots from behind the arc in the third quarter and another in the fourth period to finish off the Bobcats (3-11).
Wilburn led Gainesville with 16 points, including a perfect 12-for-12 from the free throw line, to lead Gainesville. Wilburn and Boyd were the only Hurricanes players in double figures.
Donny Heibert led Buchholz with 14 points, including four treys.
Gainesville has won the last 10 meetings with Buchholz, and 24 of 27 overall. The two teams will meet again on Friday, January 31, at the Purple Palace.
The Hurricanes are back in action on Tuesday night at home against Palatka, ranked 17th in 4A by Max Preps.
Buchholz hosts another city rival in Eastside on Tuesday.
Every game The Prep Zone will recognize a Player-of-the-Game. The recipient receives a $10 gift certificate courtesy of Sonic Drive-In of Gainesville & Ocala.