Sonic Drive-In Player-of-the-Game for Jan. 7 – Kyle Duke (The Rock)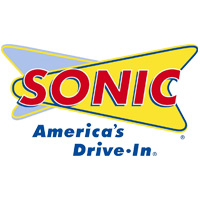 The Sonic Drive-In Player-of-the-Game for Tuesday, January 7, was Kyle Duke of the The Rock (Gainesville) boys' basketball team.
Duke, a junior, scored a game-high 26 points, including nailing six three-pointers, as the Lions (12-7) led wire-to-wire and pulled away for an 85-64 win over Victory Rock Prep (Sarasota) in an SIAA conference game.
The Rock hit 15 shots from behind the arc in the game, including eight in the first half as they cruised to a 42-24 lead at the halftime break. Duke knocked down three threes himself, as he scored 15 points in the opening half.
Victory Rock Prep (9-5) quickly cut into the deficit in the opening three minutes of the second half, going on an 11-0 run and suddenly the deficit was only 42-35.
But Duke and senior Jalen Speer then got the Lions offense going again.
Duke hit three more treys in the second half, and Speer hit a couple of threes and scored 12 of his 18 points in the second half as The Rock steadily pulled away.
Four Lions players ended up in double figures, as junior Artrell Washington chipped in 12 points and senior LJ Hancock added 10 points before fouling out with three minutes left.
Every game The Prep Zone will recognize a Player-of-the-Game. The recipient receives a $10 gift certificate courtesy of Sonic Drive-In of Gainesville & Ocala.