Sonic Drive-In Player-of-the-Game for Jan. 7 – Amou Ring (The Rock)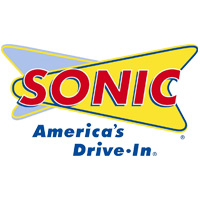 The Sonic Drive-In Player-of-the-Game for Tuesday, January 7, was Amou Ring of the The Rock (Gainesville) girls' basketball team.
Ring scored a team-high 17 points as The Rock rallied from a 12-point deficit with under three minutes to play to defeat visiting Gainesville, 60-58.
The sophomore scored 11 of her 17 in the fourth quarter. She was 5-for-5 from the free throw line and made two critical technical foul shots late to help lead her team to victory.
This win showed us more than just the W. Congrats @_aaarriing on a great game and clutch shooting down the stretch! https://t.co/MGnoi7G7lb

— Craig Bost (@BostCraig) January 8, 2020
The Lady Lions (12-10) will travel to P.K. Yonge (Gainesville) for the Blue Wave Classic this Saturday, Jan. 11. The Rock will play Providence (Jacksonville) at 10 a.m.
Every game The Prep Zone will recognize a Player-of-the-Game. The recipient receives a $10 gift certificate courtesy of Sonic Drive-In of Gainesville & Ocala.