Sonic Drive-In Player-of-the-Game for Dec. 7 – KJ Bradley (Eastside)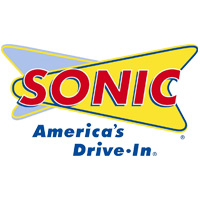 The Sonic Drive-In Player-of-the-Game for Saturday, Dec. 7, was KJ Bradley of the Eastside (Gainesville) boys' basketball team.
Bradley scored a game-high 25 points as the Rams defeated visiting Buchholz, 57-49, in the home opener for Eastside.
The senior scored all four of the Rams' points in the opening quarter as the Bobcats (1-3) built a 9-4 lead. He finished with seven points in the first half to give the Rams (2-1) a 19-18 lead at the break.
Bradley scored five in the third quarter and 13 in the fourth quarter, including 5-for-6 shooting at the free throw line in the final period to help put the game away.
The Rams, who extend their streak to seven in the series, will travel to P.K. Yonge on Tuesday, Dec. 10.
Every game The Prep Zone will recognize a Player-of-the-Game. The recipient receives a $10 gift certificate courtesy of Sonic Drive-In of Gainesville & Ocala.