Sonic Drive-In Player-of-the-Game for Dec. 6 – Daryus Boyd (Gainesville)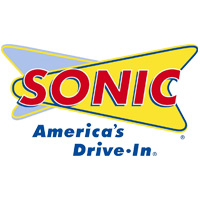 The Sonic Drive-In Player-of-the-Game for Friday, Dec. 6, was Daryus Boyd of the Gainesville boys' basketball team.
The sophomore scored 11 of his 17 points in a decisive fourth-quarter run as host Gainesville rallied past city rival P.K. Yonge (Gainesville) 65-63 on Friday night at the Purple Palace.
The win ended a three-game losing streak for the Hurricanes (3-0) against the Blue Wave, who won the three games last season over Gainesville by a combined nine points.
Gainesville got off to a fast start, as Willie Williams and Sean Childers both knocked down three-pointers as the Hurricanes led 15-9 at the end of the opening period.
Williams scored eight of his game-high 20 points in the second quarter and Gainesville led by as many as nine points before taking a 28-23 lead into the halftime break.
P.K. Yonge made its move in the third period, outscoring Gainesville 23-13 to take a 46-41 lead into the final period.
Junior Adrian Bloodworth scored eight of his team-high 17 points in the third quarter to help move the Blue Wave into the lead for the first time in the game.
P.K. Yonge extended the lead to seven points early in the final period, but Gainesville came right back to tie the game at 52-all after back-to-back three pointers from Rod Williams and another trey from Willie Williams.
Boyd then took over, scoring five points during a quick seven-point run that gave the Hurricanes a 59-52 lead.
He had a traditional three-point play during the run, and while P.K. Yonge closed to within two points on a couple of occasions, they could never catch Gainesville.
The Hurricanes, who have won their opening three games by a combined eight points, are off for a week before travelling to Alachua next Friday night for a matchup with county rival Santa Fe.
P.K Yonge drops to 1-1 and returns to action next Tuesday at home against another city rival in Eastside.
Every game The Prep Zone will recognize a Player-of-the-Game. The recipient receives a $10 gift certificate courtesy of Sonic Drive-In of Gainesville & Ocala.