Hawthorne boys hoops must replace entire starting five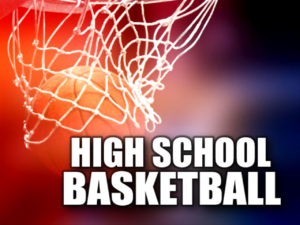 By Alex Twist
Twitter – @A_twist561
For the past eight seasons, the Hawthorne Hornets varsity boys' basketball team has won at least 22 games.
The Hornets are gearing up for another successful run after finishing 25-2 with an undefeated record in district play last season.  Hawthorne lost to eventual 1A state champion Madison County, 53-48, in last year's Region Final.
However, for the first time in head coach Greg Bowie's 13 seasons, the Hornets must replace all five starters.
When asked about how good this team can be, Bowie replied, "They're going to fly under the radar, because we don't have the big names and we didn't return a lot of guys. We lost nine players. I think they are up for the challenge."
New leaders will have to step up and take on more responsibility.
Coach Bowie believes starting point guard Key'shaun Williams and starting forward Donavan Wright are going to fill those roles.
With a very inexperienced team coming in, Coach Bowie was asked about the keys for his team's success.
"This will be a pretty big team, and if we can rebound well, and defend like normal Hawthorne teams do, then I think we'll have a chance to be successful," he said.
Hawthorne, which will compete in 1A-District 7, opened the season with a 49-35 win at Crescent City on Tuesday, November 26, followed by a 52-43 loss against Class 4A Crystal River at the Mighty Ike Shootout at Williston High School this past Saturday.
The Hornets (1-1) will travel to Bronson for a district game tonight and will host Williston on Thursday night in the home opener.