Sonic Drive-In Player-of-the-Game for Nov. 26 – Rod Williams (Gainesville)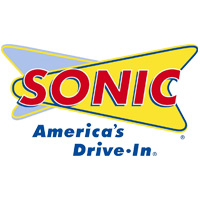 The Sonic Drive-In Player-of-the-Game for Tuesday, Nov. 26, was Rod Williams of the Gainesville boys' basketball team.
Williams scored 20 points off the bench as Gainesville opened the season with a 62-60 win at Vanguard (Ocala).
The senior scored 14 points in the second half, including eight in the final quarter as the Hurricanes (1-0) extended their winning streak to five games against the Knight (0-1).
Williams converted an old-fashioned 3-point play in the final quarter and also made two free throws with 28 seconds to play as GHS outscored Vanguard 19-17 in the fourth quarter.
Gainesville is off until next week. The Hurricanes will travel to Suwannee (Live Oak) on Tuesday, Dec. 3.
Every game The Prep Zone will recognize a Player-of-the-Game. The recipient receives a $10 gift certificate courtesy of Sonic Drive-In of Gainesville & Ocala.