Sonic Drive-In Player-of-the-Game for Nov. 15 – Ty Corbin (Chiefland)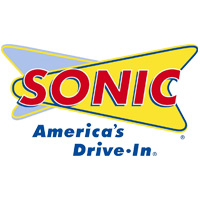 The Sonic Drive-In Player-of-the-Game for Friday, Nov. 15, was Ty Corbin of the Chiefland football team.
It was a gritty performance by the Chiefland quarterback.  Corbin accounted for all 20 points as the 5th-seeded Indians travelled to top seed Newberry for a Class 1A-Region 4 Semifinal and rallied from a 13-0 halftime deficit for a 20-19 win against the Panthers (9-2).
The senior quarterback carried the ball 31 times for 209 yards. He scored three second half touchdowns, including the eventual game-winning score on a 45-yard run with 8:07 to play.
That made the score 19-18 Newberry. The Indians decided to go for two and AJ Lee completed the two-point conversion to Corbin on a double-reverse pass to go up a point.
Corbin also added a 5-yard touchdown run in the third quarter and a 3-yard touchdown run early in the fourth to help bring his team back.
Fifth-seeded Chiefland, which improved to 8-4, will travel to No. 2 seed Pahokee on Friday, November 22, for the Region 4 Final. Pahokee defeated Hawthorne, 28-14, in the other regional semifinal.
Every game The Prep Zone will recognize a Player-of-the-Game. The recipient receives a $10 gift certificate courtesy of Sonic Drive-In of Gainesville & Ocala.