Sonic Drive-In Player-of-the-Game for Nov. 8 – Cole Gonzales (Oak Hall)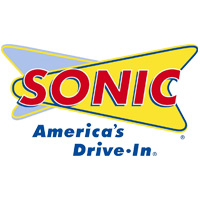 The Sonic Drive-In Player-of-the-Game for Friday, Nov. 8, was Cole Gonzales of the Oak Hall School (Gainesville) football team.
Gonzales accounted for five TDs as the Eagles defeated rival St. Francis Catholic Academy, 47-0, in a Class 2A-Region 2 Quarterfinal to win its first FHSAA state playoff game in school history.
The sophomore scored his first touchdown on a 4-run run on 4th-and-goal with 1:33 to play in the first quarter to give the Eagles (8-3) a 14-0 lead. He added an 8-yard scoring run in the second quarter and also completed a 9-yard TD pass to Kyle Pollock with :38 to play in the first half to give Oak Hall a 28-0 lead at the break.
For the game, Gonzales accounted for 233 yards of Oak Hall's offense, rushing for 83 and passing for 150.
The season came to an end for No. 6 seed St. Francis Catholic Academy (3-8), which was making its third straight playoff appearance.
Oak Hall, the No. 3 seed, will travel to No. 2 seed Foundation Academy (Winter Garden) for the Regional Semifinals on Friday, November 15.
Every game The Prep Zone will recognize a Player-of-the-Game. The recipient receives a $10 gift certificate courtesy of Sonic Drive-In of Gainesville & Ocala.