Sonic Drive-In Player-of-the-Game for Oct. 29 – Kennedy Wade (Buchholz)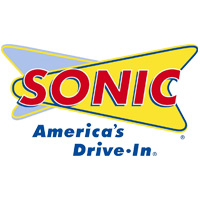 The Sonic Drive-In Player-of-the-Game for Tuesday, October 29, was Kennedy Wade of the Buchholz (Gainesville) volleyball team.
The senior finished with 21 kills and 15 digs as the Bobcats defeated visiting Chiles (Tallahassee) in five sets in the Class 6A-Region 1 Semifinals.
"I think I did really well," she said. "I'm really happy with how my hitting was and my defense. Overall, I think I did pretty well."
Buchholz, which is seeded 2nd in Region 1, took an early 2-0 lead but the Timberwolves (20-9) would battle back, outscoring the Bobcats 25-21 & 25-17 in the third and fourth sets.
After Chiles forced the decisive fifth set, Wade said she felt like the Bobcats' energy proved to be the difference.
"We were really down and they had all the momentum," she said. "But I felt like once we regrouped and focused on what we could control then everything was great."
Bobcats' coach Bailey Coleman said it came down to which team wanted it more with the score tied 2-2.
"We're a senior team and we needed them to come together and know that this could be our last shot and whoever wants it more is going to show it," she explained. "They showed me right there they want to go state."
One of those seniors who stepped up was Wade.
"She had her ups and downs but when we needed her, she turned it on," said Coleman. "She kind of hit a stride tonight and I'm excited for the next match because she's been struggling but tonight she really took the reigns and led this team, especially in the fifth set.
"I think she's got her edge back and her confidence."
Up next for Buchholz (22-5) is a trip on Tuesday, November 5, to top-seeded Leon (Tallahassee), which swept Forest (Ocala). The winner will advance to the Class 6A state semifinals.
"It's going to be a tough match," Coleman noted. "We're going in to win but we know it's going to be a dog fight no matter what and they have home court advantage."
Every game The Prep Zone will recognize a Player-of-the-Game. The recipient receives a $10 gift certificate courtesy of Sonic Drive-In of Gainesville & Ocala.