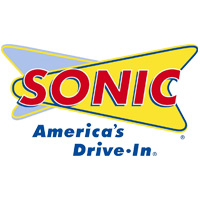 The Sonic Drive-In Player-of-the-Game for Wednesday, October 23, was Brianna Anderson of the Buchholz (Gainesville) volleyball team.
The sophomore helped lead the No. 2 seed Lady Bobcats to a 3-1 win against District 4 rival New Smyrna Beach in a Class 6A-Region 1 Quarterfinal.
Buchholz advanced with a 25-21, 18-25, 25-20, 25-21 victory.
"It's a relief," said Anderson. "There was a lot of pressure going into it, being ranked the higher seed, but we settled down, and then we realized that we could win."
The visiting Barracudas (15-12) had been swept in the previous two meetings against the Bobcats. However, they won the second set, 25-18, to even the match at 1-1.
Buchholz (21-5) then won the next two, 25-20 & 25-21, to advance.
"They came out ready to beat us," said Buchholz coach Bailey Coleman. "They were mentally focused and prepared, and we had to make some adustments to counteract them. It was a dog fight."
Anderson finished with 26 kills.
"She did her job for sure," said Coleman. "She's incredible."
The Bobcats advance to Tuesday's regional semifinal and will host No. 6 seed Chiles (Tallahassee), which upset No. 3 seed Crestview on the road.
Every game The Prep Zone will recognize a Player-of-the-Game. The recipient receives a $10 gift certificate courtesy of Sonic Drive-In of Gainesville & Ocala.