Sonic Drive-In Player-of-the-Game for Oct. 4 – Quan Smith (Buchholz)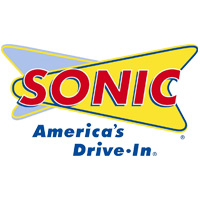 The Sonic Drive-In Player-of-the-Game for Friday, October 4, was Quan Smith of the Buchholz (Gainesville) football team.
Smith scored the game-winning TD on a 27-yard run with 1:44 to play as the Bobcats defeated rival Gainesville, 18-13, for their 2nd straight win in the series.
The junior finished with all three TD's for the Bobcats (4-2), who overcame a 7-0 first-half deficit. Smith had 86 of his game-high 191 yards rushing in the opening half.
Smith now has 1,037 yards for Buchholz, which will host Fletcher (Neptune Beach) on Friday, Oct. 11, in a Class 7A-District 2 game.
Every game The Prep Zone will recognize a Player-of-the-Game. The recipient receives a $10 gift certificate courtesy of Sonic Drive-In of Gainesville & Ocala.