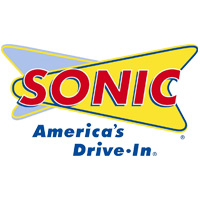 The Sonic Drive-In Player-of-the-Game for Friday, September 27, was Makai Johnson of the Newberry football team.
The junior threw three touchdown passes as the Panthers (5-1) rolled to their fifth consecutive victory with a 55-8 win against visiting Williston.
Johnson's first scoring toss, a 19-yard pass to J.J. Harper, extended the Panthers' lead to 21-0 with 9:29 to play in the second quarter. That followed by the opening kickoff return for a TD by Cameron Cohens, and a pick-6 by Lee Zilcosky in the first quarter.
Late in the first half, Johnson threw a 50-yard TD pass to Amonte Young and added a 19-yard TD pass to Young in the third quarter to finish 5-of-7 on the night.
Every game The Prep Zone will recognize a Player-of-the-Game. The recipient receives a $10 gift certificate courtesy of Sonic Drive-In of Gainesville & Ocala.