Sonic Drive-In Player-of-the-Game for Sept. 26 – Raine Lynch (Trinity Catholic)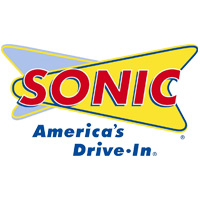 The Sonic Drive-In Player-of-the-Game for Friday, September 26, was Raine Lynch of the Trinity Catholic (Ocala) volleyball team.
The FAU commit finished with nine digs and three aces as the Celtics rallied past visiting Santa Fe (Alachua).
Early on it looked like the visiting Raiders, ranked 2nd in Class 4A by MaxPreps, might come out on top thanks to a 25-18 win in the opening set. They were also tied at 21-21 in the 2nd set.
However, the Celtics rallied to score the final four points to win the 2nd set 25-21 and even the match at 1-1.
"They made it difficult," said Trinity Catholic coach Jeff Reavis, who noted his team was not ready. "It was a struggle. I was disappointed, but they will be better for it."
The tough schedule continues for both teams.
Trinity Catholic (11-2), which is ranked No. 1 in The Prep Zone Power Poll, will host No. 4 Forest (Ocala) on Saturday at 2 p.m., while Santa Fe, which is ranked third in the all-classification regional rankings, will play at No. 6 Fleming Island (Orange Park) on Saturday.
Every game The Prep Zone will recognize a Player-of-the-Game. The recipient receives a $10 gift certificate courtesy of Sonic Drive-In of Gainesville & Ocala.