Sonic Drive-In Player-of-the-Game for Sept. 20 – Quintin Gross (North Marion)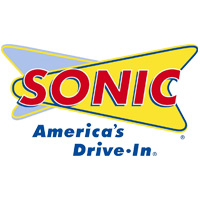 The Sonic Drive-In Player-of-the-Game for Friday, September 20, was Quintin Gross of the North Marion (Citra) football team.
The junior quarterback threw four TD passes as the Colts defeated visiting Gainesville, 41-6, to stay unbeaten.  North Marion (4-0) also snapped a 3-game losing streak to the Hurricanes (0-4).
His first completion for a score was an inside pitch to Brendan Shipp, who finished with three touchdowns.  The 9-yard scoring play gave the Colts a 7-0 lead with 2:21 to play in the opening quarter, and his 2nd TD pass, a 16-yarder to Shipp with 5:05 to play in the 2nd quarter gave North Marion a 14-0 lead and ensured they would never trail in the game.
Gross added a 59-yard TD pass to Zac Offord late in the second quarter, and following a GHS turnover, threw an 18-yard TD pass to Shipp with just 4.6 seconds left in the half for a 27-0 lead at the break.
Every game The Prep Zone will recognize a Player-of-the-Game. The recipient receives a $10 gift certificate courtesy of Sonic Drive-In of Gainesville & Ocala.