Sonic Drive-In Player-of-the-Game for Sept. 11 – Kennedy Wade (Buchholz)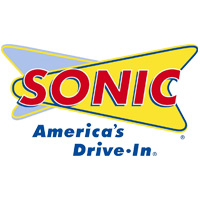 The Sonic Drive-In Player-of-the-Game for Wednesday, September 11, was Kennedy Wade of the Buchholz (Gainesville) volleyball team.
The senior led the way with 14 kills as Buchholz swept rival Gainesville on the road in a Class 6A-District 4 match at The Purple Palace. The Bobcats (8-0), ranked No. 1 in the state in Class 6A by MaxPreps, won 25-11, 25-16, 25-15 to move to 3-0 in the district.
Wade added two blocks and four digs for the Bobcats, who posted their fourth straight sweep.
"She's our solid rock," said first-year Buchholz head coach Bailey Coleman. "She led our team again. She never gets too high or too low. She's a great role model. I couldn't have a better leader on my team team."
Every game The Prep Zone will recognize a Player-of-the-Game. The recipient receives a $10 gift certificate courtesy of Sonic Drive-In of Gainesville & Ocala.