Sonic Drive-In Player-of-the-Game for Sept. 6 – Kynian Murphy (Santa Fe)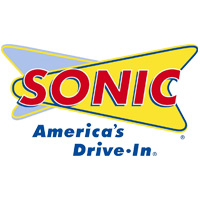 The Sonic Drive-In Player-of-the-Game for Friday, Sept. 6, was Kynian Murphy of the Santa Fe (Alachua) football team.
Murphy, who was playing on both sides of the ball, made his biggest impact on defense as Santa Fe snapped a 10-game losing streak to rival Fort White with a 10-0 win on the road. It was the first time that the Raiders (2-1) had shut out the Indians (1-2) in the series (16 games).
On the first play of the third quarter, from the 50 yard line, Murphy burst through the line and leveled Indians' quarterback Jared Fraze, knocking the ball loose for the Raiders' Gerrell Richardson to recover and end a potential scoring drive.
Every game The Prep Zone will recognize a Player-of-the-Game. The recipient receives a $10 gift certificate courtesy of Sonic Drive-In of Gainesville & Ocala.