This week on The Prep Zone
Unfortunately, due to Hurricane Dorian, Alachua County schools were out on Tuesday, so the Buchholz at Gainesville volleyball game was postponed. GHS is working on rescheduling the game so we'll update you when we know more.
It was supposed to be our second broadcast of the year. However, Buchholz's game vs. defending 5A state champion Trinity Catholic (Ocala) on Tuesday, April 27, was moved from Gainesville to Trinity Catholic and we elected to wait and broadcast the return game instead on Tuesday, Sept. 17. So our 'first' volleyball broadcast of 2019 will now be on Tuesday, Sept. 10, as Gainesville hosts rival Eastside.
All of our volleyball and football broadcasts are streamed via the NFHS Network, the official streaming partner of the Florida High School Athletic Association. Here is a link to our NFHS partner page where you can access 'live' and 'archived' broadcasts, including our weekly high school sports show at Sonic Drive-In every Monday night from 7-8 p.m.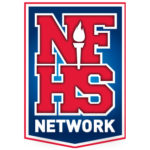 Here is what is coming up this week this week on The Prep Zone. We'll be posting a full broadcast schedule for September & October very soon. We have two football games on tap this week:
Friday, 7 p.m. (PREGAME) – High School Football, 7:30 p.m. (KICKOFF)
P.K. Yonge (Gainesville) at Eastside (Gainesville)
Radio: 92.1 FM & 1230 AM Gainesville & 900 AM Ocala
'Live' & 'Archived' video via the Eastside Athletics Facebook page.
Join Michael Knauff (Play-by-play) & Sarah Morton (Color) for this city showdown. Both teams are looking for their first win of the season.
Friday, 7 p.m. (PREGAME) – High School Football, 7:30 p.m. (KICKOFF)
Santa Fe (Alachua) at Fort White
Radio: 104.9 FM in Gainesville/Alachua/High Springs
'Live' audio: http://ais-sa2.cdnstream1.com/2104_80.mp3
Join Mike Ridaught (Play-by-play) & Kyrin Mayfield (Color) for Raiders' football. Plus, our Raider Greats segment at the half featuring an interview with a former Santa Fe player.
THE PREP ZONE'S WEEKDAY COVERAGE INCLUDES:
**For our Gainesville audience, tune in to ThePrepZone.com Sports Report presented by SunState Federal Credit Union every weekday morning between 7:50-7:55 a.m. on 106.9 FM in Gainesville. These are a little over 60 seconds in length and air Monday-Friday. The past 30 days are archived.
**For those in the Tri-County area, tune in to ThePrepZone.com Nature Coast Sports Report presented by SunState Federal Credit Union every Monday, Wednesday and Friday at 7:28 a.m. and repeating at 5:28 p.m. They are two minutes in length and air on 93.1 FM & 940 AM in Chiefland/Trenton and 96.3 FM & 1240 AM in Cross City. Listen LIVE here**
**Tune in to our weekly radio interviews talking high school sports on ThePrepZone.com Sports Report presented by SunState Federal Credit Union on WRUF-98.1 FM & 850 AM in Gainesville every Thursday at 4 p.m. on "The Tailgate" with Jeff Cardozo & the Gainesville Sun's Pat Dooley**