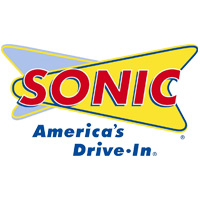 The Sonic Drive-In Player-of-the-Game for Thursday, Aug. 22, was Dewayne McBride of the Vanguard (Ocala) football team.
McBride, a transfer from Fleming Island (Orange Park), scored two TDs and added a 2-point conversion, as the Knights (1-0) defeated Gainesville on the road, 33-15.
His first rushing scored came with 4.7 seconds to play in the opening quarter, followed by the 2-point conversion run, to give the Knights their first lead of the game at 14-7. Vanguard would never trail again in beating Gainesville (0-1) for the fifth consecutive time.
Every game The Prep Zone will recognize a Player-of-the-Game. The recipient receives a $10 gift certificate courtesy of Sonic Drive-In of Gainesville & Ocala.