ThePrepZone.com Sports Report with Marty Pallman on "The Tailgate" (WRUF Gainesville)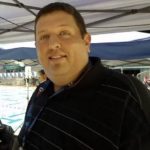 Marty Pallman joined Jeff Cardozo & Zach Alboverdi on The Tailgate (WRUF-98.1 FM & 850 AM) on Friday, Feb. 8, for ThePrepZone.com Sports Report presented by SunState Federal Credit Union. Here is a recap of the interview:
Local high school football players sign – BUCHHOLZ – DE Noah Keeter – chose UCLA over Florida, military academies, UCF, and Charlotte; two-time first-team all-area selection and preseason Super 11…RB Jakhai Mitchem signs with Northwest Missouri State, DB Victor Nelson signs with Air Force over Georgia Southern, Yale, FAU, and Army. QB Camden Orth chooses Long Island University. COLUMBIA – LB Jaylen Brown and WR Bobby Fulton sign with Valdosta State, WR TJ Jones chooses Penn State over UF, Miami, and Indiana. Strong safety Ahmad Williams also signs with Valdosta State. DIXIE COUNTY – RB Carlos Williams signs with McNeese State. GAINESVILLE – WR Seth Cox signs as preferred walk-on with Valdosta State, QB Luke Matthews signs as preferred walk-on with Florida, Strong Safety D'verik Daniel chooses Catawba College, and WR Jalen Kelsey chooses Campbell over FAU. KEYSTONE HEIGHTS – LB Josh Hughes signs with Stetson. LAFAYETTE – WR Ritchy James chooses Thomas More (KY), WR Ben Massey signs with Albany State.
Boys High School Basketball – It's the final week of the boys high school basketball regular season, with another big city game tonight and district tournaments coming next week. But Thursday night saw a milestone as Eastside boys basketball coach Pop Williams picked up his 500th career win in a 60-38 romp over Newberry. Williams reached the milestone in his 24th season as Eastside coach, and a banner was in the Rams gym after the win. Williams has four Final Four appearances and a state title in 2006 in his Eastside career, and was also a player and and assistant coach for the Rams. 12 players scored for Eastside as they rolled to a 36-16 halftime lead and cruised from there to improve to 22-2 on the season. The Rams close out the regular season tonight at Santa Fe College against city rival Gainesville. Eastside won the first two meetings with the Hurricanes at the Hitchcock's Challenge third-place game and won by five three weeks ago in the first meeting at Santa Fe. You can watch live streaming video of Eastside and Gainesville tonight on The Prep Zone beginning with the pregame show at 7:15. Gainesville is 14-10 and has won 8 of 10 but is coming off a 53-49 loss at P.K. Yonge on Tuesday night. The Blue Wave led most of the game, fell behind in the fourth quarter but rallied to beat GHS for the third time this season. P.K. Yonge was involved in another thriller last night, as Israel Wilcox canned an improbable half court shot to edge Buchholz 52-49 on the Bobcats senior night. The Blue Wave are 21-3 and host Hawthorne on Saturday night for the Blue Wave senior night. Hawthorne knocked off P.K. Yonge by f​ive points two weeks ago. District tournaments for boys basketball get underway next Monday, February 11.
Girls High School Basketball – This is district tournament week for girls high school basketball. P.K. Yonge was already in the District 1-4A championship game as the #1 seed and the 24-1 Blue Wave will play at Oak Hall tonight. Oak Hall rallied late to knock off Tallahassee Maclay in the district semifinals on Tuesday night to advance to the game against P.K. Yonge tonight. Gainesville was by Columbia in the District 4-7A semifinals on Wednesday night. Columbia plays #1 seed Vanguard in the championship game tonight. Buchholz was knocked out in the District 4-8A semifinals by Bartram Trail. Meanwhile in District 7-1A, Trenton rolled Chiefland 66-38 in the semifinals and take on Branford tonight for the tourney title. Branford advanced with a 55-51 win over Bronson in the other semifinal. Regional quarterfinals and semifinals for girls basketball get underway next Thursday, February 15.
High School Soccer – Eastside won a thriller in the boys Region 2-3A quarterfinal over Pierson Taylor 4-3. Senior forward Jesse Landis scored all four of the Rams goals and hit the road tomorrow to Daytona Beach Seabreeze in a regional semifinal. No troubles for the Santa Fe boys on Wednesday night either as senior Dillon Giambrone and freshman Kenny Contreras-Lopez both had hat tricks as the Raiders rolled over South Sumter 7-0 in a Region 2-2A quarterfinal. Santa Fe will be back home on Saturday in the regional semifinals against The Villages. Meanwhile all four area girls soccer teams won on Tuesday night. Eastside scored four second half goals and beat Eustis 4-0 in a Region 2-3A quarterfinal. Eastside travels to Daytona Beach Seabreeze tonight in a region semifinal. Buchholz knocked off Flagler Palm Coast 1-0 at Citizens Field in Class 5A and head to Daytona State College to take on Orange City University in the second round tonight. Santa Fe knocked off The Villages 2-1 in 2A and hosts P.K. Yonge in a regional semifinal tonight. The Blue Wave advanced with a 4-3 win over Mount Dora.
**Tune in to our weekly radio interviews talking high school sports on ThePrepZone.com Sports Report presented by SunState Federal Credit Union on WRUF-98.1 FM & 850 AM in Gainesville every Thursday at 4 p.m. on "The Tailgate" with Jeff Cardozo & Zach Abolverdi**